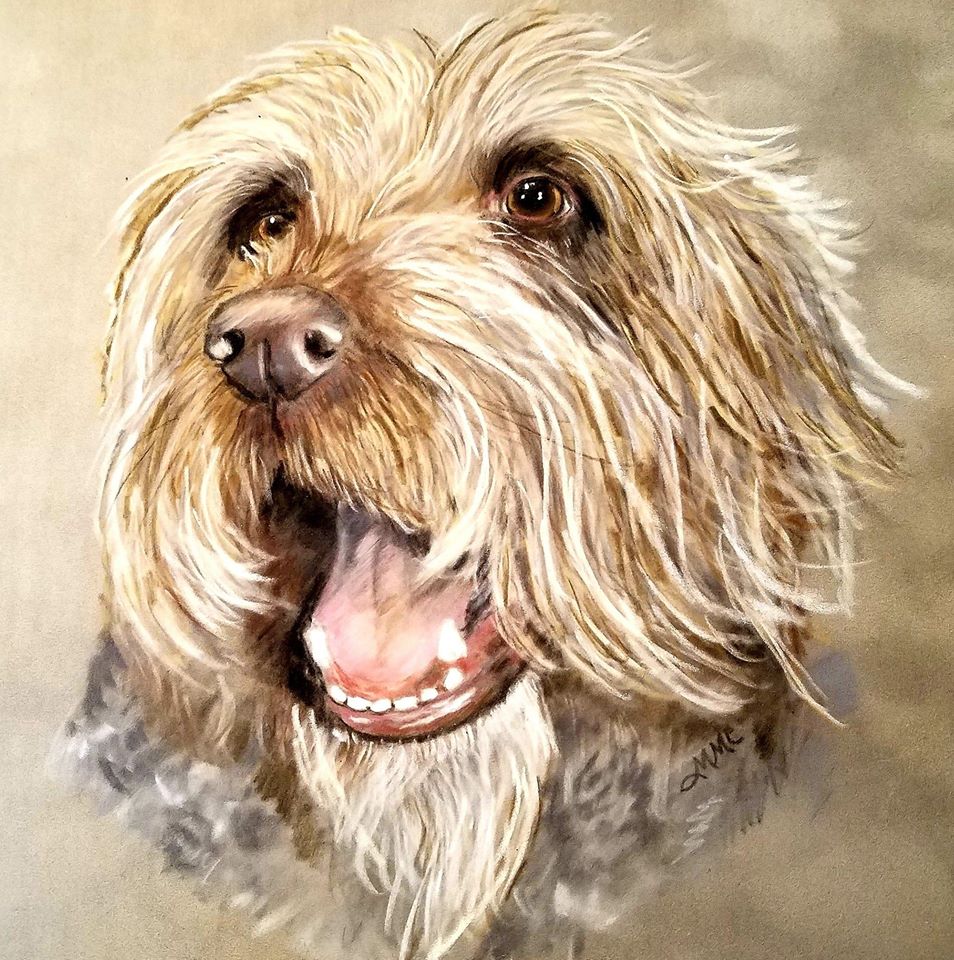 About Gander:
Fetch would never have happened were it not for Gander.
Gander was an extraordinary soul who touched the lives of tens of thousands of people around the world. He was referred to as a guardian angel, a bodhisattva, a human in a dog suit…
He was described as the most gracious, gentle, compassionate and intuitive soul most had ever met.
Gander passed on in 2020, the victim of a fast growing cancer. Every act of kindness performed by Fetch is propelled by his spirit and in his memory.
–His Birthday, October 12.
–Gander was surrendered to a prison training program in Colorado. He was on danger of being killed by neighbors.
–He was initially trained by a wonderful inmate Colorado correctional facility and selected for his career by Freedom Service Dogs in Denver.
–He was originally assigned to someone else who turned out to be allergic to him.
–He is trained to help with extreme PTSD/anxiety disorder and autoimmune arthritis.
–He literally saved his handler's life: His heart rate was 120 beats per minute average for two years before they became battle buddies. It is now about 80. He was having night terrors and panic attacks daily and had to take addicting medication to stop the symptoms.
–Gander is a service dog, but is very social and gregarious. He and Lon voluntarily visited hospitals, schools and business events in 46 states.
EXAMPLES OF AWARDS:
2014 AKC Hero Dog of the Year, Award for Canine Excellence Award Winner
2016 AKC Service Dog Hero
Rotary Club Humanitarian-Patriot Award Winner
Eagle Rare Life Award Winner
Chesty Puller Award
10th Congressional District Veteran Service Award